Acuscope, Myopulse, & Neuroscope Animal Therapy Systems
( Repair Info – Click Here )

Acuscope Calibration Information


Training, Seminar & Certification Schedule

Equine Specialty Services

Therapeutic Products

Learning Tools

Testimonials

Top Story

References

Photo Album

About Us
Animal Therapy Systems (ATS) provides a variety of award winning services! ATS is the sole distributor of the animal calibrated Electro-Acuscope and Myopulse Therapy System. Our company provides a long established and the only veterinarian approved training/certification program for Electro-Acuscope and Myopulse Therapy System. ATS has provided successful, professional Electro-Acuscope and Myopulse rehabilitation services for 23 years. We have has worked on no less than 150,000 animals with an over 85% success ratio!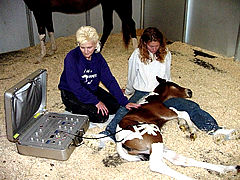 Purchase equipment for superior results. Choose the distributor marketing the medical instrument for your application. ATS specifically represents animal calibrated Electro-Acuscope and Myopulse Therapy Systems. (Note: There is a difference between human calibrated and animal calibrated Acuscope equipment. Human calibrated Acuscopes, when used on animals, compromises effectiveness of treatment. Biofeedback of human calibrated Acuscope is neither correct or precise when interacting with animal tissue). While another distributor may try to influence buyers that this equipment works on "all living creatures" buyer beware…the equipment will work, but it's level of effectiveness is seriously diminished if the instrument is not specifically calibrated to interface with animal anatomy as well as their unique metabolism and physiology. We market Electro-Acuscope and Myopulse therapy systems specifically for use on animals! We guarantee that every product represented is truthfully described.**
Education and training. We are the most competitively priced education/training program in the marketplace. Our program is established, complete and an extensive veterinarian approved animal Acuscope educational program. Our teachers have the most experience in the world. Our instructor team has combined teaching experience totaling in excess of 250 years. Our combined Acuscope experience totals over 75 years! Feel confident you're coming to the right place to learn.
Treatment. We primarily treat equine and canine cases; however, our therapeutic treatments work on all species. We treat traumatic injury, provide pain management and chronic condition maintenance, as well as offer preventative maintenance to maintain optimum health. In short, this will help your animal!
**This information may be verified in the Veterinary section of the Acuscope manufacturer's website at www.designmed.com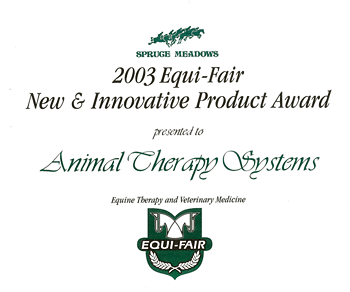 For more information on human modalities and therapeutic
products please visit Progressive Therapy Systems.


Major credit cards accepted by phone, fax or email.
Financing Options Available