Liberty Commercial Credit, LLC
At Liberty Commercial Credit, we believe that building a business relationship is about more than just products and services. Whether we do business face-to-face or over-the-phone, our commitment to offering service and quality that's second to none is paramount. We'll help you find the financial solutions to suit your needs, delivered with the high-quality service you deserve. That's business financing with you in mind.
Money isn't everything, but it can turn your business dreams into reality. The wide range of products that Liberty Commercial Credit offers can help you do just that. All the resources and products you need to help grow your business are right here. Call Liberty Commercial Credit today!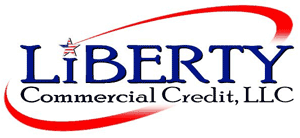 Application Form
SCOTT REDFOX
Liberty Commercial Credit, LLC
VENDOR FINANCE DIVISION
130 Chaparral Court, Suite 245
Anaheim, CA 92808
(888)-333-3480 - Toll Free
(714) 386-3600 ext. 601 - Main
(714) 998-9800 - Fax
(714) 293-3374 - Cell
scott@libertycommercialcredit.com